REACH SVHC Compliance Services
Tackling the Most Basic Regulatory Obligations on SVHC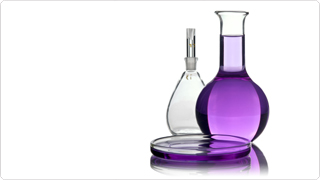 The identification of a substance as Substance of Very High Concern (SVHC) and its inclusion in the Candidate List, is the first step toward the authorisation procedure.
Irrespectively, following such inclusion companies have immediate legal obligations linked to the listed substance on its own, in preparations and articles.
The specific provisions on obligations are stated in articles 7(2), 31(1) and 33 of REACH.
Assistance on SVHC Obligations Affecting the Supply Chain
Scope: Articles 31(1) and 33 of REACH
Suppliers of articles which contain substances on the Candidate List in a concentration above 0.1% (w/w) have to provide sufficient information to allow safe use of the article to their customers, or upon request, to a consumer within 45 days of the receipt of the request.
To assist clients in meeting SVHC requirements through the supply chain, we are offering the SVHC compliance service which includes:
• Full substance inventory
• Periodic SVHC identification (following every extension of the Candidate List)
• Generation of templates for formal communication letters to EU clients
• Generation of the safety data sheets (SDS/MSDS) (REACH & CLP compliant)

Getting in touch with our staff.
REACH SVHC Notifications Service
Scope: Article 7(2) of REACH
Notification of Substances of Very High Concern (SVHC) contained in articles.
REACH notifications service includes the following:
• Compilation of notification dossier elements

Identity of the notifier responsible for placing the substance or substances on the market as specified in section 1 of Annex VI to Regulation (EC) No 1907/2006.
The registration number for the substance, if available
Identity of the substance or substances as specified in section 2.1 to 2.3.4 to Annex VI to Regulation (EC) No 1907/2006. - Substance composition.
Classification of the substance according to regulation (EC) n°1272/2008 (CLP).
A description of the use(s) of the substance in the article and of the uses of the article(s).
The tonnage range of the substance.
• Dossier generation and submission
Dossiers will be prepared using the required formats.
All dossiers will be submitted to ECHA electronically via REACH-IT.
• Dossier follow-up
Communication with ECHA services until acceptance/validation of the notification dossier by the European Chemicals Agency.
Getting in touch with our staff.