REACH Authorisation Services
Introduction to B-Lands Substance Authorisation Service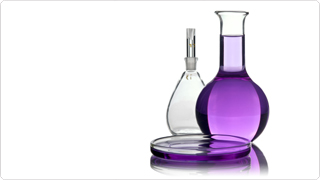 Authorisation is one of the REACH processes for managing the risks of hazardous substances.
Substances that are subject to authorisation may not be used in the EU, unless a company (and their registered users) have been authorised to do so.
This will mean that eventually these substances are phased out of all non-essential uses.
The substances that qualify for consideration for authorisation are known as Substances of Very High Concern (SVHC).
Substances to which authorisation applies are listed in Annex XIV of REACH. For each substance included on Annex XIV, a deadline is set after which use of that substance in the EU must stop (known as the 'sunset date'), unless Authorised.
Some substances may be accompanied by a list of specific-uses that do not require authorisation.
Substance Authorisation Service
The placing on the market and use of Substances of Very High Concern included in the Authorisation List requires an authorisation. A manufacturer, an importer or a downstream user can apply for an authorisation by submitting a supporting application to ECHA.
To assist clients going trough this non-trivial process, we are offering the substance Authorisation service which includes:
• Generation of a chemical safety report
• Generation of an analysis of alternatives
• Proposition of a substitution plan
• Generation of an socio-economic analysis
• Argumentation for substance grouping, if applicable
• Justification for not considering certain risks, if required
• Generation of a concordance table
• Generation of an IUCLID 5 substance data set
• Creation of an account in REACH-IT, if necessary
• Submission of the Authorisation application

Getting in touch with our staff.