Welcome to B-Lands Consulting
Achieving Flawless Regulatory Compliance Across the World

B-Lands Consulting provides cost effective and efficient consultancy services to worldwide organisations aiming to comply either with European Union regulations, or with other major foreign legislations.

Our company provides business friendly services on the following:

- Technical and administrative assistance for the switching / replacement of regulatory representative in EU
- Regulatory assistance in matters regarding BREXIT for UK companies, foreign direct exporters and EU based entities
- EU Biocides registration services and regulatory assistance with respect to regulation (EC) No. 528/2012 on biocidal products
- EU Cosmetics registration services and regulatory assistance with respect to regulation (EC) No. 1223/2009 on cosmetic products
- EU REACH registration services and regulatory assistance with respect to Regulation (EC) No 1907/2006 (EU REACH)
- Quick SDS/MSDS/eSDS Authoring Services in full compliance with REACH and Regulation (EC) No 1272/2008 on CLP
- CLP / GHS services with respect to Regulation (EC) No. 1272/2008 on the Classification, Labelling and Packaging
- SVHC compliance services and products screening against the latest updates of the Candidate List of Substances of Very High Concern (SVHC)
- CAD (Chemical Agents) services with respect to Directive 8/24/EC
- CMD (Carcinogens and Mutagens) Services with respect to Directive 2004/37/EC
- PIC Compliance Services with respect to Regulation (EU) 649/2012
- WEEE (Waste Electrical and Electronic Equipment) compliance services through the EU
- RoHS (Restriction of the use of Hazardous Substances) regulatory services
- Regulatory assistance with respect to key asian (Taiwan, China, Singapore, etc.) legislations
- ...

As some EU compulsory requirements are country specific, our services are designed to adapt and conform to each country's rules and regulations, while meeting business-to-business (B2B) or business-to-consumer (B2C) specific constraints.

We assist worldwide our customers in determining proper regulation compliance schemes, including whenever required, collaborative schemes involving other business partners.

Since 2007 B-Lands Consulting is located in Grenoble, in the Rhône-Alpes region, which is France's leading region in chemicals research and production, biomedical technologies, micro-electronics production and the incubator of many more high-tech fields.

The proximity and dynamic interactions with researchers from Grenoble's University of Sciences (Joseph-Fourier) contribute greatly to the advancement of many industry players.
Dutifully serving the Industry...
With more than 10 years of experience in the régulatory industry, our services are provided speedy and effectively in accordance with the target legislations and rules of procédures; as well as the rules within that govern the handling of business confidential informations.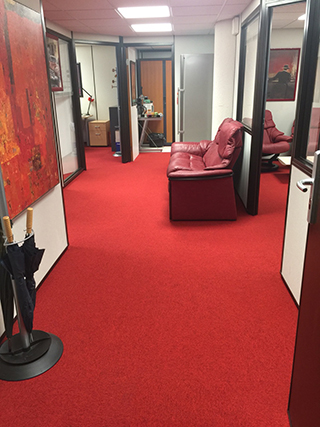 Inquiries: Instant Contact Form
Unsubscribe from Newsletter: Instant Removal